Carson City, Nevada Sportsbooks
As the capital of Nevada, it is not surprising that Carson City sportsbooks are starting to rise in popularity. The town may be small, but it offers plenty of opportunities to win big while betting on your favorite sports. There are six locations that give residents and tourists the option to bet on sports in Carson City, each providing an exciting, unique experience. As sports fans, we are primarily focused on the lines, odds, and overall wagering menus at the best sportsbooks in Carson City, Nevada. That being said, many of the properties also have hotel rooms, upscale and casual dining options, and a host of other attractions that make your trip to any Carson bookmaker that much better.
Betting at sportsbooks in Carson City can be an exciting experience at the right locations. That is why we have put together a list of the best Carson City sportsbooks, along with short reviews of what each bookmaker has to offer. Those visiting the city for the first time are sure to be curious about the legality of sports betting in both Carson City specifically and Nevada in general, which is why we provide background information on each. By the time you're done reading this short primer and review, you should be able to visit any of the Carson City, NV, sportsbooks we mention and confidently put money on your favorite American and international teams and players.
Best Nevada Sports Betting Sites - 100% Trusted + Safe
| | | | | |
| --- | --- | --- | --- | --- |
| | | 50% Up To $1,000 | VISA, Bitcoin, Cash Wire | |
| | | 50% Up To $1,000 | Bitcoin, Wire Xfer, VISA | |
| | | 100% Up To $300 | VISA, Bitcoin | |
| | | 50% Up To $520 | Western Union, VISA | |
| | | 100% Up To $500 | VISA, Bitcoin, Checks | |
Is Sports Betting Currently Legal In Carson City, Nevada?
Sports betting in Carson City, Nevada is legal and has been since about 1931. This is the year that the state enacted the Wide Open Gambling bill, which essentially legalized all types of gambling in the state of Nevada. Then in 1949, the Nevada Legislature decided to regulate the sports betting industry. Nevada remained the first and only state to have a regulated single-game sports betting market for decades.
The federal Professional and Amateur Sports Protection Act of 1992 (PASPA) helped Nevada hold this monopoly, as the federal law prohibited other states from legalizing sports betting. While Nevada, Oregon, Montana, and Nevada were all exempt from the law due to their preexisting sports betting regulations, NV was the only state that had legalized, commercial, full-service sports betting. It was not until 2018 that PASPA was struck down by the United States Supreme Court after being ruled unconstitutional in Murphy vs. NCAA.
Residents and visitors can legally wager at Carson City sportsbooks without any problems. Even though commonly associated with Las Vegas, sports betting is legal in every Nevada city. The only requirement is that you are of legal sports betting age. Otherwise, there are no restrictions on sports betting in Carson City, Nevada.
What Is The Betting Age In Carson City, Nevada?
In Carson City, Nevada, you will have to be 21 in order to legally bet on sports. The Carson City sports betting age applies to all types of gambling, including both table games and slots. Nevada set its gambling age to 21 throughout the state, which means that all Nevada sportsbooks require bettors to be at least this age to enter. Whether you visit the Fandango Sportsbook or the Carson Nugget Sportsbook (or wager anywhere else), you will need to be of the legal gambling age. Make sure to carry your ID when visiting Carson City sportsbooks for verification to enter the lounge.
Note: If you decide to use an offshore sportsbook instead of or in addition to a local Carson City book, be aware that you need to defer to the state's gambling age laws. Offshore books will accept customers at just 18 or older, but since NV specifically says you must be 21 to wager on sports, it is best to err on the side of caution and go with the state's limit.
Best Sportsbooks In Carson City, Nevada
The best sportsbooks in Carson City, Nevada, offer more than just odds on your favorite teams and players. Having the latest betting lines on a wide range of sports is important, but the top bookmakers in Carson City also provide the best gaming atmosphere possible. That is why sports enthusiasts should look for Carson City sportsbooks that utilize the newest state-of-the-art technology, have huge wagering menus, and provide extras like great gameday food and drink. Though there are numerous sportsbooks in Carson City to choose from, here are some of the most popular places to visit for sports sports betting in Nevada: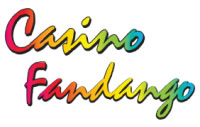 Casino Fandango

Address:

3800 S. Carson St., Carson City, NV 89701

Phone:

775-885-7000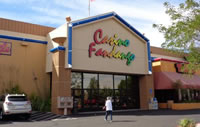 The sportsbook at Casino Fandango advertises itself as the bookmaker with the biggest betting menu in the area. From our experience, we can say that the Fandango Sportsbook does have betting lines and odds on almost all NFL, NBA, MLB, NHL, and ranked NCAA games throughout the year. If it's a major sport, there will be betting options at this popular Carson City sportsbook. Some of the ways to wager include props, futures, parlays, totals, point spreads, and straight bets. The Fandango sportsbook is operated by renowned international bookmaker William Hill.
In addition to being one of the top Carson City sportsbooks, the venue also has a 41,000- square-foot gaming space that has all of the traditional casino games you'd expect. Patrons can play slots, blackjack, keno, roulette, and more. While the casino does not have its own hotel, the Courtyard Marriot is right next to the venue, and members get discounted stays.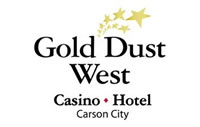 Gold Dust West

Address:

2171 E William St, Carson City, NV 89701

Phone:

(775) 885-9000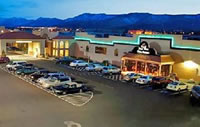 The Gold Dust West is another casino that features a William Hill Sports Book. You can bet on just about any sport, including baseball, pro football and basketball, hockey, soccer, collegiate football and basketball, boxing, MMA, auto racing, and more. William Hill is also known for their InPlay wagering platform, which allows sports enthusiasts to wager on games as the action unfolds in real-time! There is a Sports bar located in the center of the gaming floor, too, which gives you the ability to grab a drink and enjoy some snacks while watching the marquee games of the day.
Gold Dust West is one of the more popular Carson City casinos, but the venue offers other types of gaming as well. Their popular bowling center is an attraction you will have a hard time finding elsewhere, and there are more than 350 slots on the casino floor. Those who prefer table games can also find all of the classic varieties, with roulette, blackjack, craps, and more all on tap. You can definitely play and stay when you visit the Gold Dust West Sportsbook, as the property is home to arguably the best hotel in Carson City.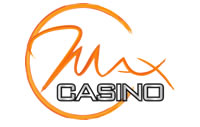 Max Casino

Address:

900 S. Carson St. Carson City, NV

Phone:

(775) 883-0900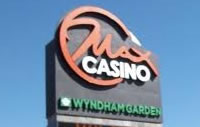 The William Hill Sports Book at Max Casino Carson City provides everything that you would expect from the world-famous bookmaker. You will find a full-service sportsbook that includes football, basketball, baseball, soccer, boxing, hockey, MMA, and auto racing, among scores of others. The Max Casino Sportsbook has plenty of exciting betting options and numerous ways to win, with InPlay wagering (aka live betting) being one of the most exciting ways to bet. It is also one of just a few Carson City locations that features sports betting kiosks, allowing sports fans to create mobile accounts and make cash wagers without having to go to the ticket counter.
Outside of the sportsbook at Max Casino Carson City, there are a couple of other things you can do during your visit. The on-site Cabaret Lounge has live music and entertainment throughout the week. The Black Bear Diner offers home-cooked food and also hosts live music and comedy events from time to time. When it's time to unwind after a day of betting and winning big, the Max Casino hotel offers full amenities, like high-def TVs, a fitness center, and free WiFi, so you can enjoy your stay at the Max to the max!