US Fantasy App Update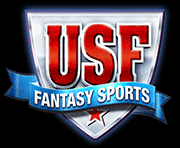 The popular pari-mutuel style fantasy sports site USFantasy Sports is releasing a mobile betting app in Nevada. This is a huge step for them as they have only been in operation for less than a year and this mobile app is scheduled to be released in the coming months. The app is still being fine-tuned and the goal is to create a design that can be released to other states that are interested in providing USFantasy Sports in the future. Right now the site only operates out of Nevada and Colorado, where it is associated with Mile High Fantasy and the app, will initially only be available in Nevada.
The next step in this process is to submit the app to the Nevada Gaming Control Board for approval and after its approval, it will be released to the public on a trial basis. USFantasy Sports is hoping for a flawless release as they hope to get the finished product out as soon as possible.
This app will provide players with the typical pari-mutuel fantasy sports contests that you would find at casinos but it will be strictly USFantasy contests. No other sports will be offered on this app. It is being created in-house and will be "white labeled" in order to allow casinos and other outlets to brand the app themselves.
US Fantasy App Account Compatibility
Once this app is finished, players could actually have multiple accounts at one sportsbook. In fact, it could be up to three different betting accounts. You could have a sports betting, horse racing, and USFantasy account all at once. This is a little inconvenient so the Nevada Gaming Control Board and the sportsbook operators have been looking for a solution for a while now with hopes of merging all of the accounts into one all-encompassing account. That being said they have yet to set a timeframe as to when that could happen.
UsFantasy Sports App Features
The USFantasy app will immediately be wifi compatible, which is a big deal because the type of software they use (miomni) originally didn't work with wifi and caused an uproar among sports bettors. Another one of the best features on the USFantasy app is their interface that allows players to see the recent performances of players. The app provides a scroll bar that you can click on to view a player's previous games so you can do your due diligence on the players. These are just a couple of the features you should expect to see on this new fantasy sports application for sports betting in Nevada.
Best Nevada Sports Betting Sites - 100% Trusted + Safe